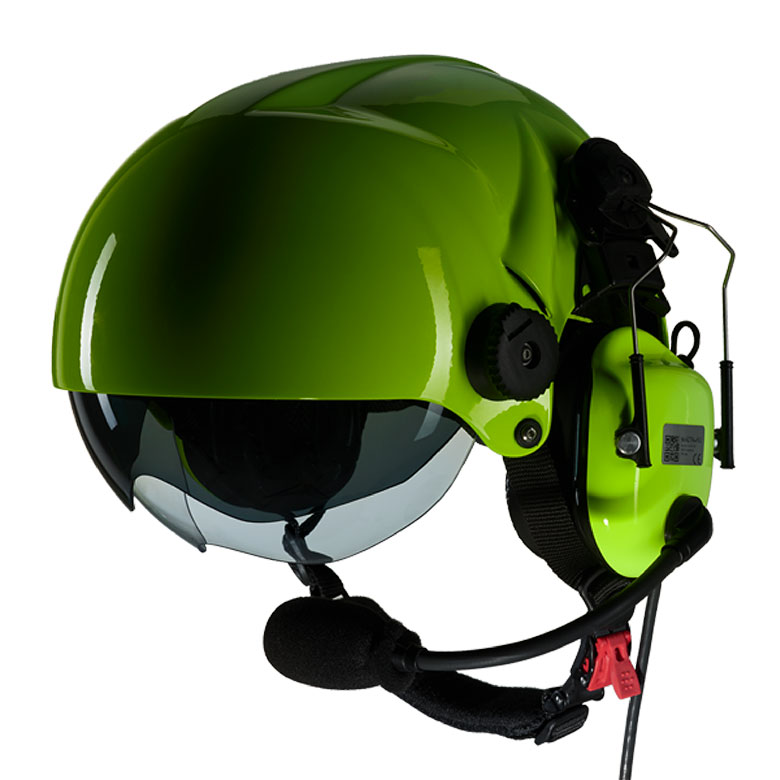 LMT MEDIC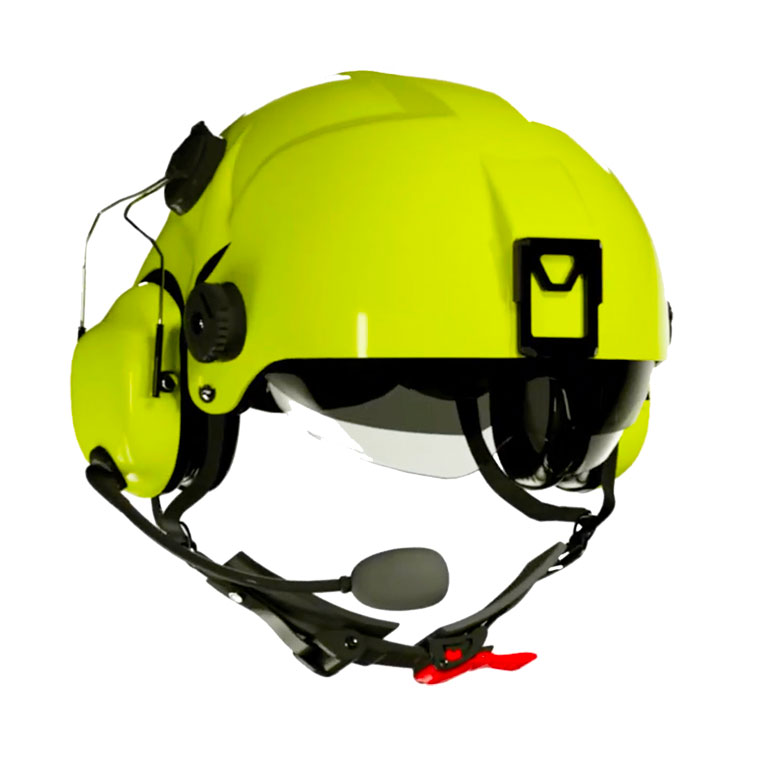 LMT UME MEDIC
LMT UME PILOT
INTENDED USE OF THE DEVICE
The helmet is designed for civilian or military helicopter crew members. The particular anatomical design and the materials with which it is built have made it possible to reduce the dimensions and weight to the minimum, always guaranteeing the highest safety standards. The perfect balance of the helmet avoids any strain on the neck and reduces stress for the pilots in all phases of flight.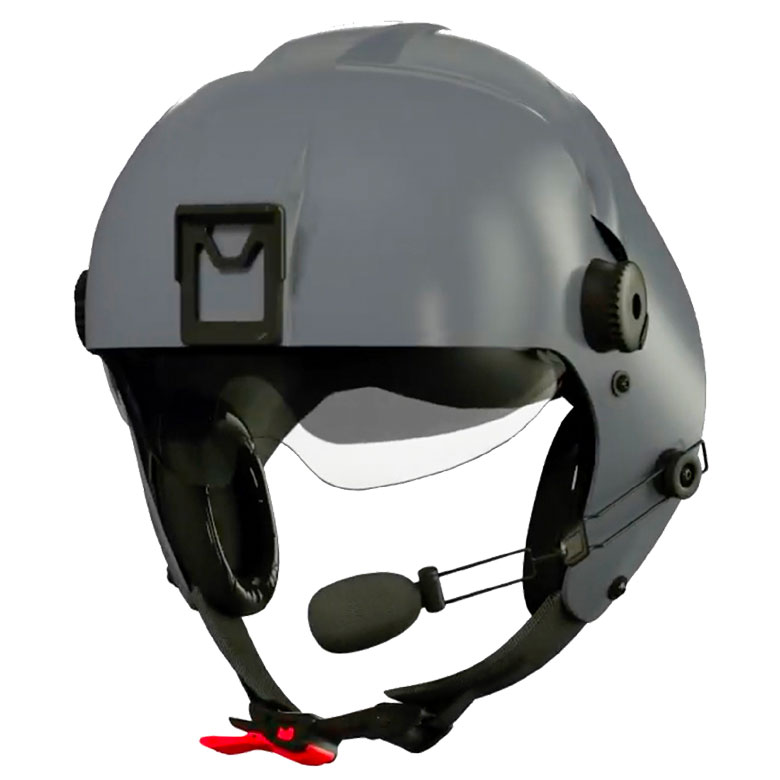 CHARACTERISTICS
Double Visor: double visor integrated into the shell, avoids any scratches.
Improved ergonomics: prolonged wearability thanks to the very comfortable internal lining and thanks to the possibility of adapting to each user's head.
BOA® System: thanks to the possibility of micro adjustments via the BOA dial, positioned on the back of the helmet, the helmet guarantees perfect adaptability and wearability for each user.
Helmet Mount: The new Shroud system allows you to install a large variety of accessories including NVGs, thermal viewers, cameras and much more.
Specifications: weight: 880 g (Size M/L/XL without comunication system). Sizes available: XS-S-M-L-XL from 52 to 64 cm.
Communication System: The helmet's communication system can be customized to the specific needs of both military and civilian users.
Air Circulation System: the special air channeling system ensures rapid demisting of the visor thanks to internal air circulation.
Customizable Color: it is possible to customize the color of the shell with any RAL code, with a matt or glossy finish.
Special layered protection: High-density EPS, single-impact energy absorption special visco-elastic layer: absorbs vibrations and high-energy impacts. Shell in composite material with high resistance to penetration.
TECHNICAL STANDARDS
Impact absorption test: EN966:2006 - ANSI Z90.1.
Penetration resistance test: EN966:2012, EN443:2008, EN12492:2012 (these satisfy and exceed MIL-DTL- 87174/A).
Visor quality validation: satisfy and exceed EN166:2004 MIL-DTL-87174/A.
Soundproofing: 23 dB @ 1000 Hz, 46 dB @ 6300 Hz with standard PNR; 24 dB @ 1000 Hz, 48 dB @ 6300 Hz with PNR advanced (test reports visible on request).
Tensile strength: EN966:2006
Resistance in restraint systems: EN966:2012.