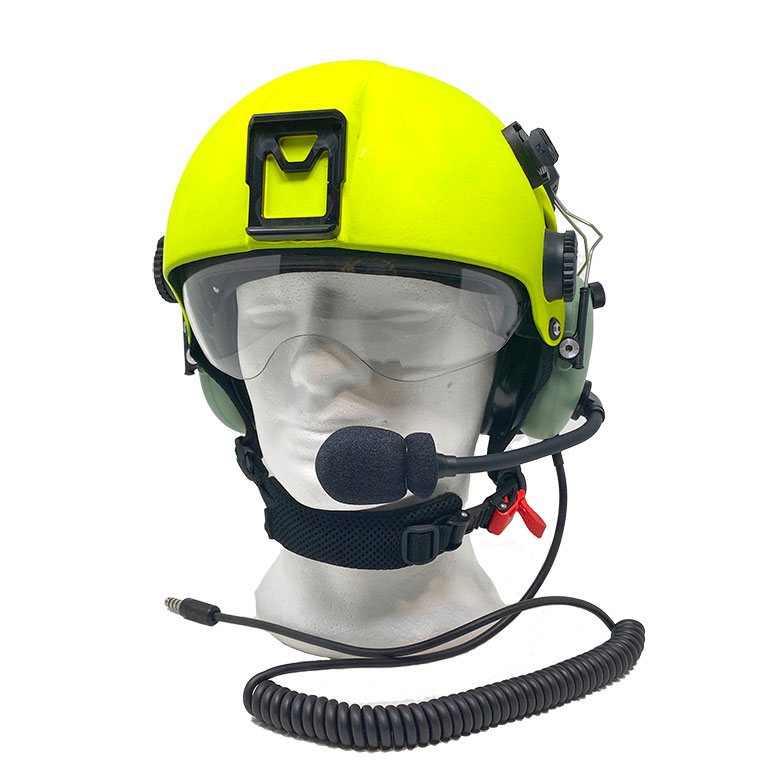 LMT-TR | TECHNICAL RESCUE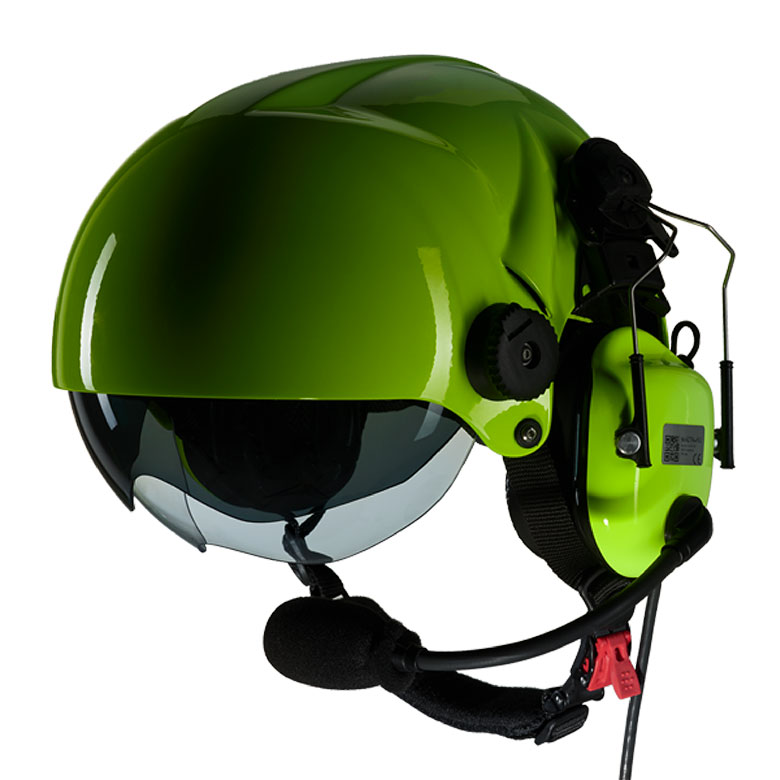 LMT MEDIC
INTENDED USE OF THE DEVICE
LMT Pilot helmets are designed for civil or military helicopter flight crew members.
For those who operate primarily on board and require head protection during certain phases of flight. The particular design and construction materials have allowed weight and dimensions to be reduced to a minimum without giving up any of the safety features required for flight helmets. The reduced size and weight allow prolonged use, making even long journeys comfortable.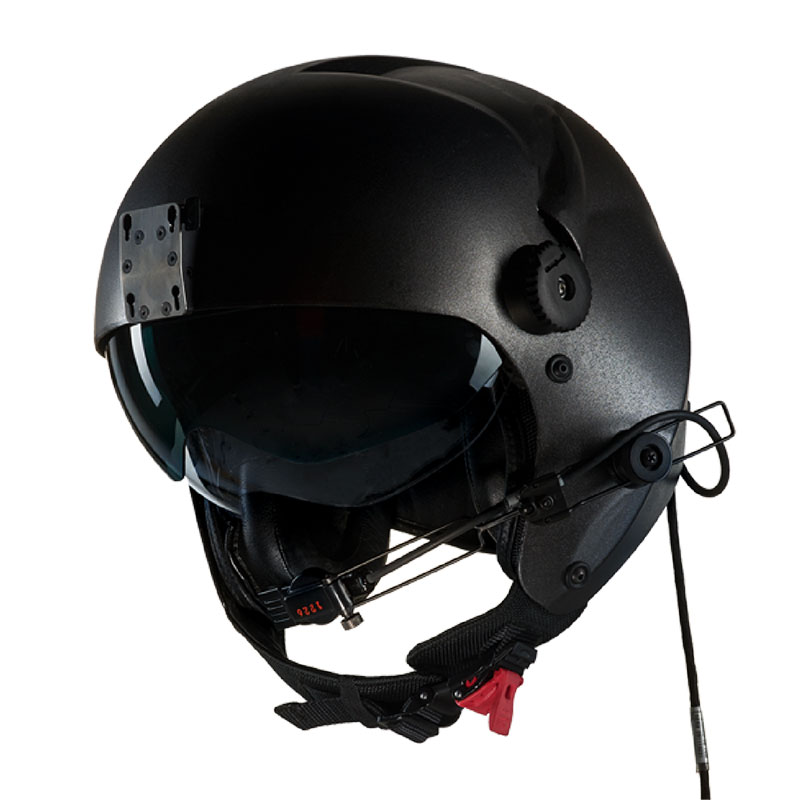 CHARACTERISTICS
Weight: 750 g / 1.65 lb (size S/M without comunication system) 880 g / 1,96 lb (size L/XL without comunication system).
Available sizes: S/M: from 52 to 57 cm (20 1/2 to 22 1/2 inch) L/XL: from 58 to 64 cm (23 to 25 1/4 inch)
BOA® System: ottimizza l'adattabilità e la vestibilità dell'inner liner (calotta interna) consentendo all'operatore di adattarlo perfettamente al proprio capo.
Airflow System: the design of the helmet lets air enter inside the shell which, thanks to the internal shape, flows through the visor compartment and the eye area, allowing the fabrics to breathe and preventing the visor from fogging up.
Knob Collassabile: The visor knob is designed to be collapsible. Avoids the creation of anchor points that could lead to serious injuries in the event of impacts.
Integrated leather ear cup system (High Comfort).
TECHNICAL STANDARDS
Impact absorption test: EN966:2006 - ANSI Z90.1.
Penetration resistance test: EN966:2012, EN443:2008,EN12492:2012 ( these satisfy and exceed the MIL-DTL-87174/A)
Visor quality validation: satisfy and exceed EN166:2004,MIL-DTL-87174/A.
Soundproofing: 23dB @ 1000 Hz, 46dB @ 6300 Hz with standard PNR; 24dB @1000Hz, 48dB @ 6300 Hz with PNR advanced (test report visibili su richiesta).
Tensile strength: EN966:2006.
Resistance in restraint systems: EN966:2012.
Possibility of color customization.
Microphones MOUNT: 4 pin quick release mount (NVG),Tactical Shroud. CEP:Comunication Ear Plug (earphone system).
Faceshield: protect the operator's face from "rotor wash", flying debris, wind and the impact of small objects.
ANR: active noise reduction system.