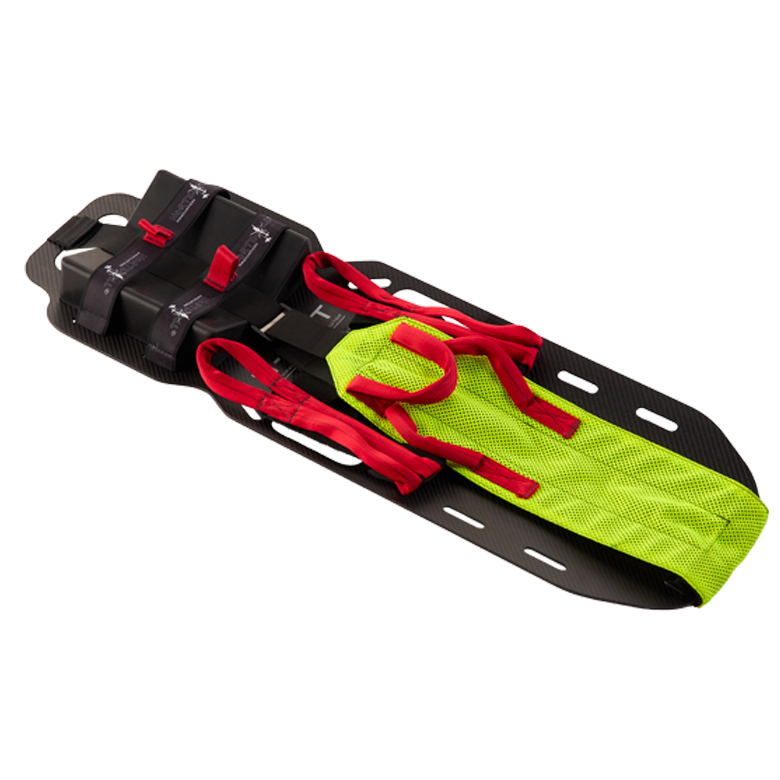 N-E-XT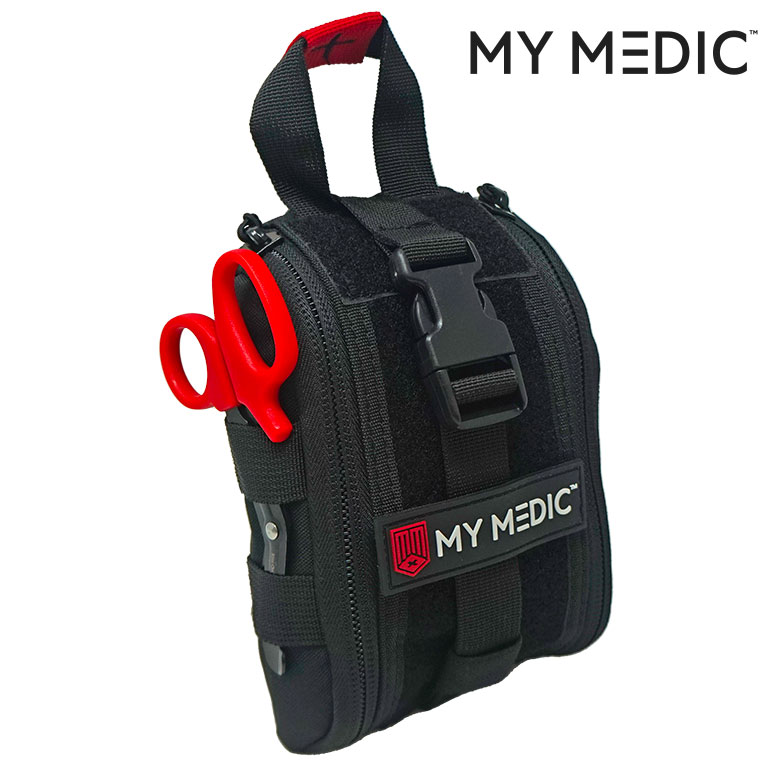 IFAK
RAPID TOUQUINET - HUMANS & DOGS
DEVICE DESTINATION USE
The Rapid Application Tourniquet System (R.A.T.S. U.S. Patent No. 9,168,044) is the fastest tourniquet on the market that is used to stop massive bleeding due to trauma.
The Speed Tourniquet uses a solid elastic core composed of patented material and a polyester case, combined with a patented locking mechanism to create an incredibly fast tourniquet to apply to yourself or others.
In terms of time and ease of use, no other tourniquet compares to RAPID TOUQUINET when used under stress.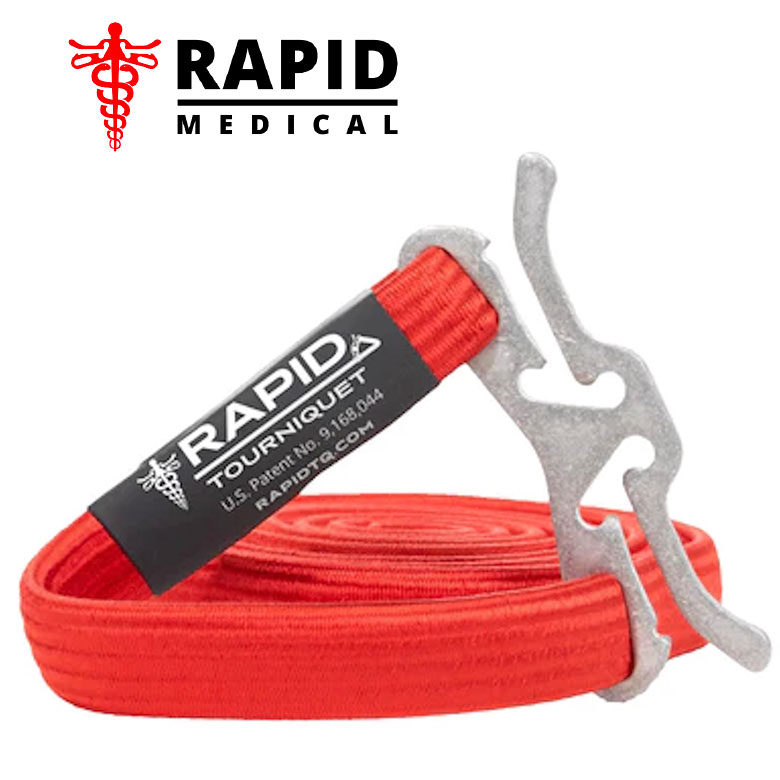 CHARACTERISTICS
Easy to learn and use
Simple design allows for one-handed use
It takes up minimal space allowing it to be stored almost anywhere
Works on all limb sizes, i.e. adults, children and dogs
Proven effective in occluding blood flow in both upper and lower extremities by US Army Surgical Research Institute
Effectiveness on distal arterial flow: 89%, F=33 N (Cambridge Prehospital and Disaster Medicine, Volume 35, Issue 3, June 2020, PP.276-280)
Complies with Regulation (EU) 2017/745
Registered with the Ministry of Health as a Class I Medical Device by the manufacturer.
STANDARD
Slide the end of the tourniquet through the ring.
With the end of the lace, proceed with wrapping the lace on the limb applying a strong traction.
Continue winding the tourniquet trying to keep each turn parallel to the previous one until reaching an extension of min 2.5 cm to max 7.5 cm thus obtaining the stop of bleeding.
Once the rapid tourniquet has been used, insert the end into the locking system and, with the marker provided, mark the time of application in the special space.