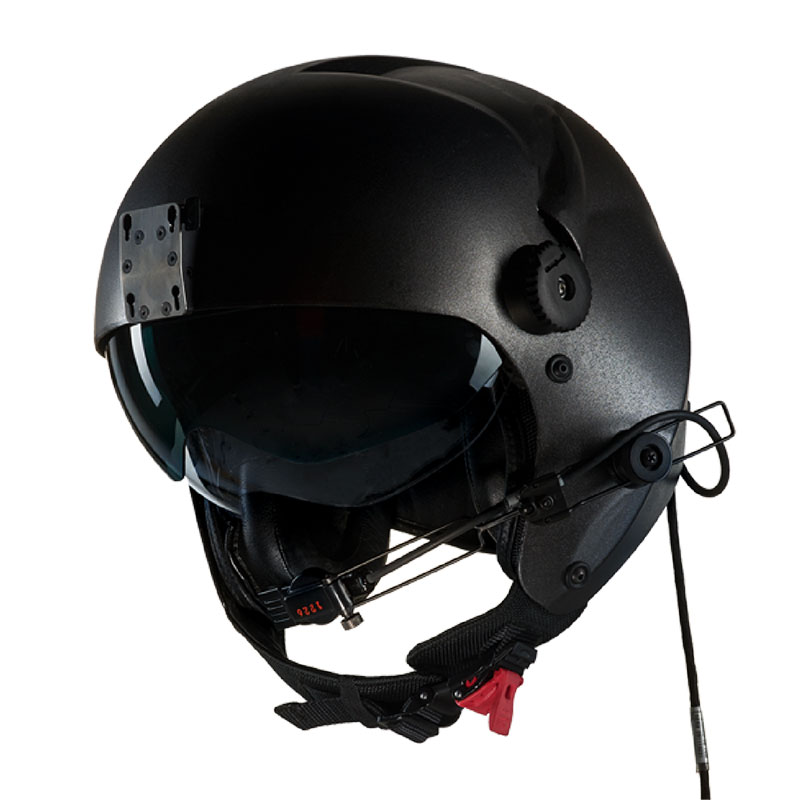 LMT PILOT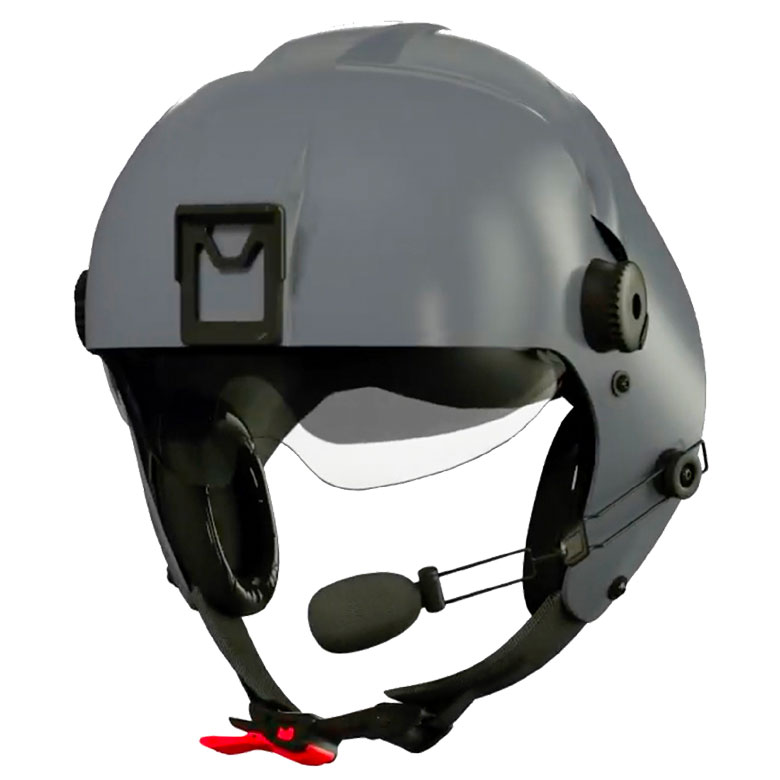 LMT UME PILOT
INTENDED USE OF THE DEVICE
The LMT Medic helmet is designed for use by medical staff, crew members and those who must operate on the ground. The special design ensures the removal of one or both ears to allow the use of instruments such as a stethoscope. The helmet also offers the possibility of contact with the crew on the ground or any patient during rescue operations, maintaining unaltered the safety features required for flight helmets in operational scenarios.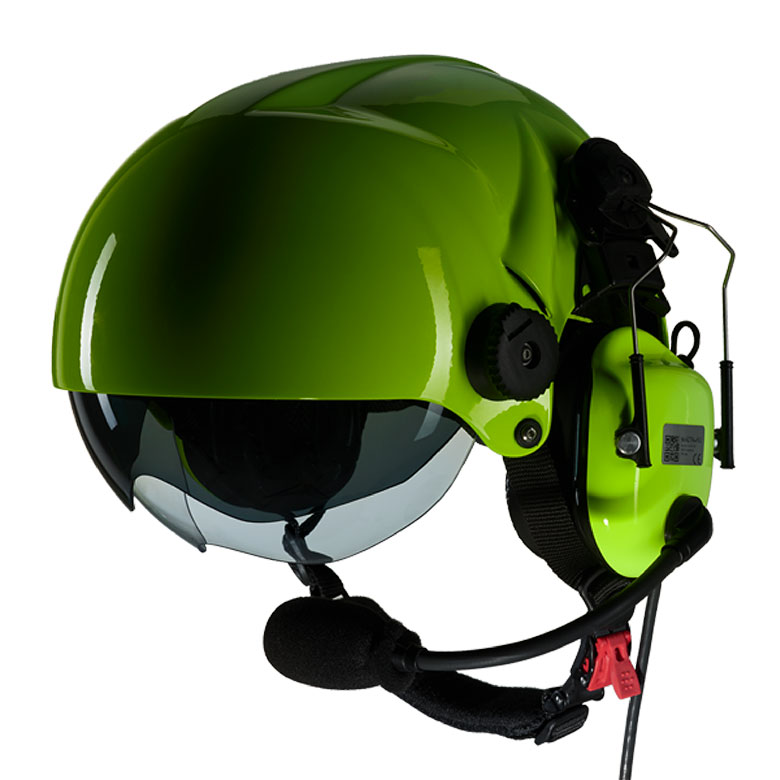 CHARACTERISTICS
Weight: 690 g / 1.52 lb (size S/M without comunication system) 880 g / 1,94 lb (size L/XL without comunication system).
Available sizes: S/M: from 52 to 57 cm (20 1/2 to 22 1/2 inch) L/XL: from 58 to 64 cm (23 to 25 1/4 inch).
BOA® System: optimizes the adaptability and fit of the inner liner (internal shell) allowing the operator to adapt it perfectly to his head.
Airflow System: the design of the helmet lets air enter inside the shell which, thanks to the internal shape, flows through the visor compartment and the eye area, allowing the fabrics to breathe and preventing the visor from fogging up.
Knob Collassabile: The visor knob is designed to be collapsible. Avoids the creation of anchor points that could lead to serious injuries in the event of impacts.
Detachable and removable headphones: allows you to move one or both earcups to the top of the shell for easier listening in a land scenario.
TECHNICAL STANDARDS
Impact absorption test: EN966:2006 - ANSI Z90.1.
Penetration resistance test: EN966:2012, EN443:2008, EN12492:2012 (these satisfy and exceed MIL-DTL-87174/A).
Visor quality validation: satisfy and exceed EN166:2004, MIL-DTL-87174/A.
Soundproofing: 23dB @ 1000 Hz, 46dB @ 6300Hz with standard PNR; 24dB @1000Hz, 48dB @ 6300 Hz with PNR advanced (test reports visible on request).
Tensile strength: EN966:2006.
Resistance in restraint systems: EN966:2012.
Possibility of color customization.
Microphones: M87 Dynamic mic (5 to 150 Ohm) M7 Elecrect, Mic Flex-wire boom.
Wireless headphones/communication.
Mount: 4 pin quick release mount (NVG), Tactical Shroud.
ANR: active noise reduction system.
Water-resistant caps and inner liners.